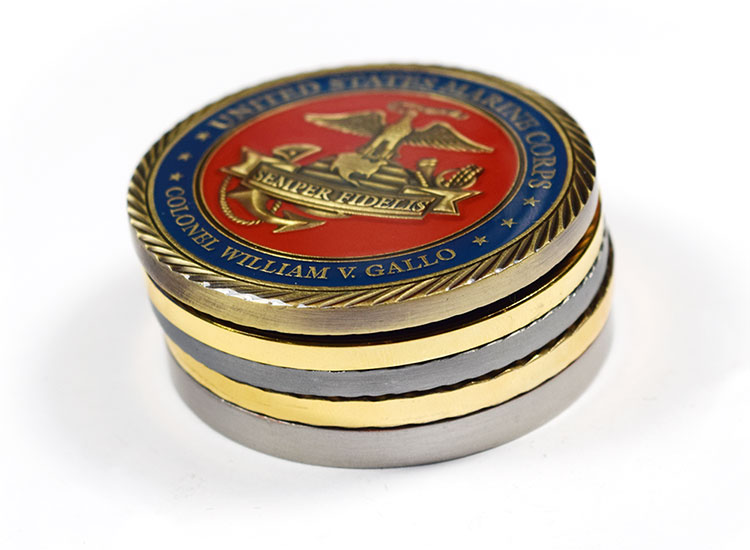 Coins are available in boundless sizes and thicknesses. A pocket coin usually measures 1-1/2"-2" in diameter by 0.1" thick. A presentation coin or medallion is traditionally 1-3/4" x 1/10".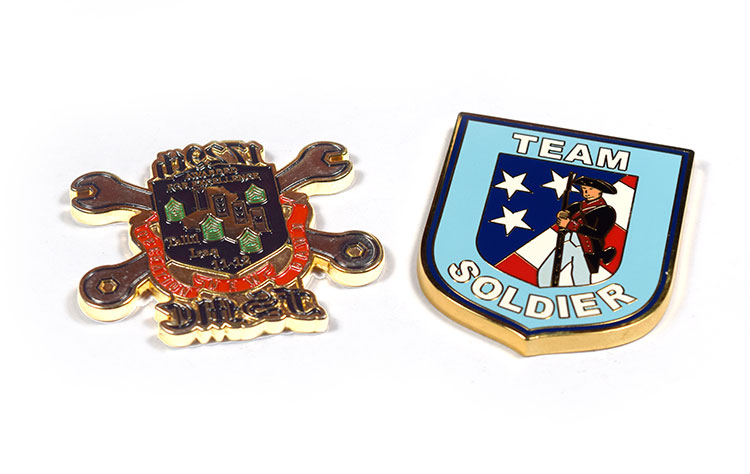 Although commonly round in shape, Challenge coins are available in any shape, including square, oval, or nearly any custom shape you desire, as depicted above.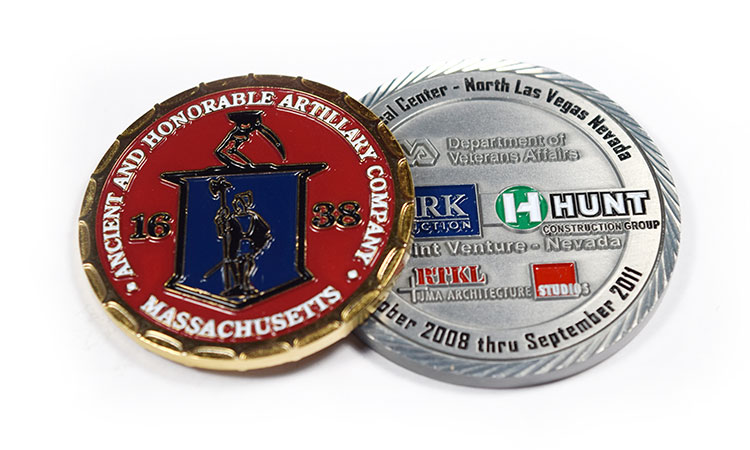 Finishes are abundant from simple pewter to 24K gold. Custom coins generally utilize only a few base metals such as zinc alloy, but can have a wide variety of patina finishes including gold, silver, nickel, brass, copper, and antiqued.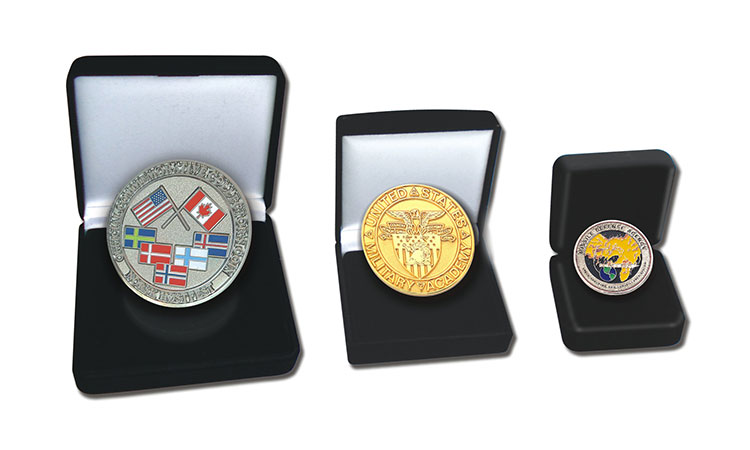 Display cases include: poly bag, velvet box, wooden stand, velvet bag, soft plastic flip case (RF sleeve), clear plastic stand, and plastic coin pouch (call for pricing)